The State of California requires permits to be obtained for any major construction to ensure that the work done is code compliant and safe to occupy.
However, many homeowners intentionally skip necessary permits before constructing to save money and avoid the strenuous process of obtaining a building permit.
In recent years, building authorities in Los Angeles have been cracking down against unapproved constructions to ensure the health and safety of the occupants and it homeowners need to legalize their undocumented work to avoid fine and penalties and legal repercussions.
Fortunately not every unapproved construction has to be completely demolished and can be retroactively permitted if they are brought into compliance with city safety codes.
Getting an unpermitted structure legalized, however, is a tricky process that may require a great deal of time and money.
Reach out to us at (323) 405-8909 to discuss what type of unpermitted construction you are looking to bring into compliance with our experts, and we will figure out the best possible solution for your situation.
The Process to Homologate Your Construction After the Fact
The process of obtaining a post construction permit for an unpermitted construction consists of the following steps.
Meet with the Planner
It all begins with a meeting with the planner at the Planning Department to determine if your illegal structure in constructed in compliance with the current zoning and ordinances.
If your construction does not comply with Zoning Code standards, getting it legalized may not be a viable option. However, you can still take your chance and apply for a variance, a special exception to rules if endorsed by authorities.
Submit Professionally Drawn Plans
If your unpermitted work meets the building codes and guidelines, you will need to submit site professionally designed site plans. Typically, the homeowners are required to submit floor plans, electrical plans, elevations, sections, HVAC and Title 24 report (energy efficiency report).
Depending on the nature of your unpermitted work, you may also require drawings or additional documents. It is recommended to hire an architect to draw necessary plans of your existing structure.
The plans have to be optimally accurate to avoid unnecessary revision cycles and an expedited processing of your obtaining a retroactive building permit.
Plan Check Review & Issuance of Retroactive Building Permit
Once all the drawings and documents are completed, you will need to submit to the Building department for Plan Check. The authorities will review the plans to ensure that structure was built in compliance with the current building codes.
You may have to wait for several weeks before you get a feedback from the building authorities.
If everything is up to code, the authorities will issue a retroactive permit for your unpermitted work.
Schedule Initial Inspection
Once the permit is issued, you can schedule an inspection. During this phase, the City Inspector will determine whether the items shown on the submitted plans match the actual construction.
Typical inspections include electrical, plumbing, mechanical, foundations, and insulation. The Inspector may ask to tear down certain areas of drywall, floor, and/or ceiling finishes to verify the work underneath.
Remedial Work
Failure in approval of any inspections will require you to perform necessary corrections and/or repair work before requesting for a reinspection of your unpermitted construction.
Final Inspection & Issuance of Certificate of Occupancy
After completion of the necessary remedial work, you can call for a follow-up inspection. The City Inspector will inspect the work again to determine it meets all the current building code requirements and is safe to inhabit.
If the inspection is passed, you will be issued a certificate of occupancy, which will formally certify the legality of your unpermitted structure.
How Much Would It Cost to Permit My Illegal Conversion in Los Angeles?
The costs to obtain a retroactive permit for an illegal conversion may vary widely based on the condition of the unit and the amount of additional work needed to be done. Like other secondary dwellings, a garage conversion requires walls, electrical, windows, structural framing, flooring, kitchen, bathroom, HVAC, and plumbing.
Depending on the complexity of issues in your certain case, the cost to legalize your illegal garage conversion may range from $20,000 and $50,000.
Can I Sell My House Without Obtaining a Post Construction Permit for Addition?
Though it is possible to sell a house having a construction carried out without the necessary paperwork, it can be somewhat difficult since people are reluctant to purchase a house with a known unpermitted work.
Selling your house as-is means you will have to put a lower price on it. To get the highest possible market offer for your house, the only way out is to legalize your unpermitted work before listing it for sale.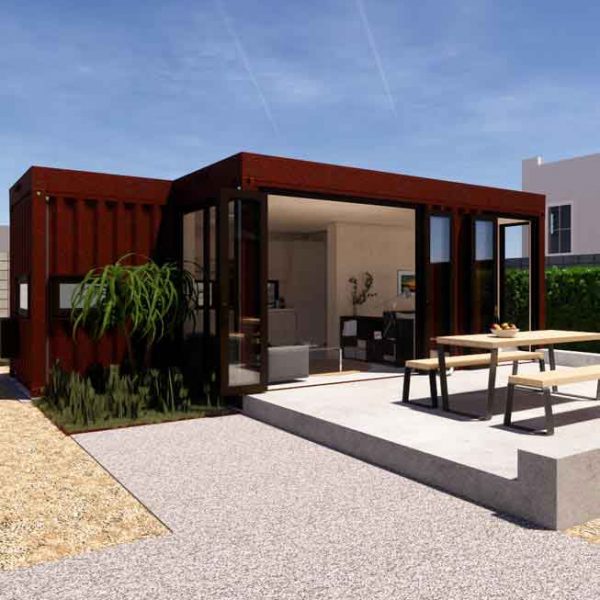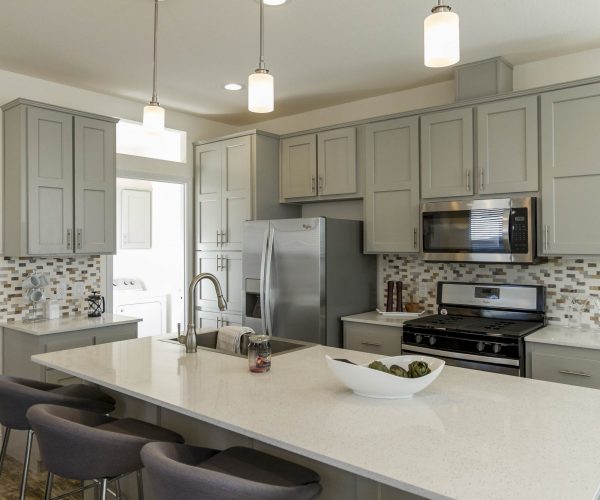 Final Thoughts
Having an unpermitted work in your home is a safety, financial, and legal risk; therefore, it is advisable to get it legalized sooner rather than later to minimize any issues in future and put your mind at ease.
The process of bringing an unpermitted structure up to the code can be overwhelming for many homeowners.
Therefore, it is recommended to hire a licensed and experienced design-build firm that has a proven track record of dealing with unpermitted structures to remove the guesswork and assist you throughout the way.
Let Us Formalize Your Undocumented Construction
If you have built an ADU or converted a garage into living space without obtaining permits or if you have purchased a property with any unpermitted work, let Construction Consulting Services Inc navigate the process of bringing it up to the code for you.
We have a team of architects, engineers, structural engineers and permit expeditors who stay abreast of the city's latest building codes and know what it takes to obtain a retroactive permit for any type of unpermitted structure in the most expedited way possible.