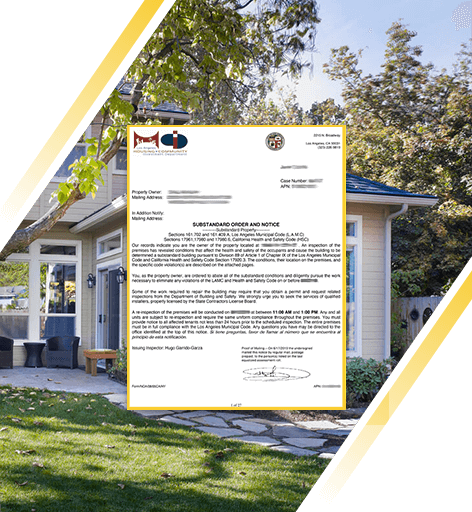 The City authorities respond to building and safety Code violations by serving a Notice of Code Violation, which seeks their abatement within the given deadlines.
It is important to be responsive once you receive a notice and take corrective action to obtain compliance immediately.
We at CCS Inc help property owners to correct code violation issues.
No matter if there is an unpermitted garage or room addition in your home, we can work with you to remove it and bring your property up to the code.

Code Violation Removal Experts Los Angeles
If you have received a notice of code violation or want to obtain voluntary compliance for a suspected violation, we can be of your assistance. Over the years, we have helped thousands of property owners in Los Angeles remove code violations. Call us to discuss a possible solution for your code violations with one of our experts.
Notice of Code Violation – City's First Step towards Code Enforcement
The Notice of Code Violation is issued by the Department of Regional Planning in response to a complaint alleging that a property contains violations. It lists the alleged violations, the code section you allegedly have violated, and your deadline for compliance. Timing is of the essence when responding, as there are strict deadlines for appeals and compliance. The clock starts ticking for the violations to be corrected as soon as they receive the notice.
Non-compliance to the notice of code violation does not typically trigger an automatic criminal complaint but rather a "Notice to Comply." However, continuous non-compliance to LADBS orders may result in the building or dwelling unit being declared as substandard and unsafe for occupancy, and lead to fines and penalties and even a criminal suit.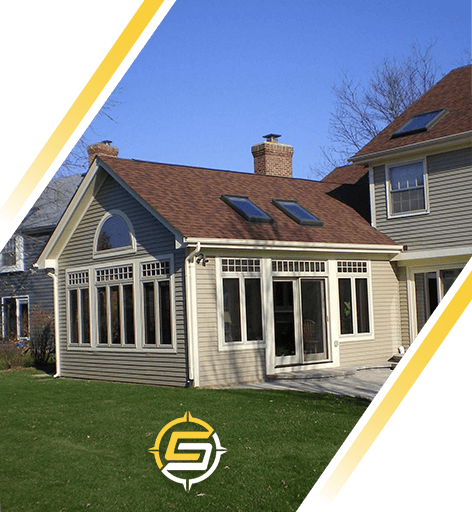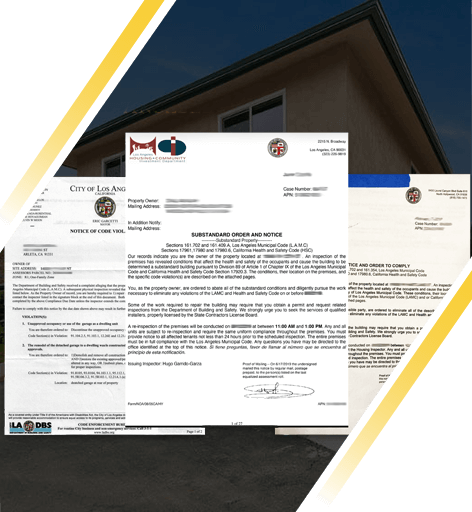 How We Help Remove Violations from Your Property?
No matter what the nature or complexity of violations, we put ourselves in your shoes to help you bring the work done in violation into compliance.
Submitting an Application for a Retroactive Permit
If your property requires that it was done without the required permits, you will need to get it permitted after the fact.
No matter if it is an unpermitted dwelling unit or a room addition constructed without the necessary paperwork, we can help.
From preparing and submitting applications to attending plan reviews, and ratifying any objections, we work closely with you throughout the way.
Liaising with Inspection Authorities
Your property needs to pass at least two inspections. We will help you schedule the initial and final inspections and attend to them when they are held.
Performing Necessary Remedial Work
If the work done meets the local building, we will most likely pass the inspection the first time out. However, if it does not, you will need to take the corrective action sought by the inspection authorities.
We will perform any necessary remedial work before scheduling a re-inspection. Once the reassessment takes place and everything is fine, you will obtain compliance.