CCS Inc
Hillside Construction
Construction on these sites can be tricky and require a great deal of knowledge about techniques and methods and a higher level of attention to detail. Therefore, you need an experienced and qualified contractor who can address the unique challenging associated with hillside property and help you create a safer and long-lasting space.
We at CCS Inc have years of experience in all type of hillside construction throughout the Los Angeles. Whether you are looking to design and build a custom home on your hillside lot, create a room addition or need the foundation of your hillside house repaired, we have you covered.
Design & Build Custom Hillside House
Designing and building a home from scratch offers stunning design opportunities and help you preserve the surrounding natural landscape around it. Handling the construction on land with falls and flow of land, however, presents unique challenges and requires professional management from foundation to finishing.
We have a proven track of building high-end custom houses on hillsides and steep slopes.
From planning, design, engineering, permit acquisition, groundbreaking, and actual construction, we can take care of every aspect of the process to turn your vision into a structurally sound and visually compelling home for you and your family.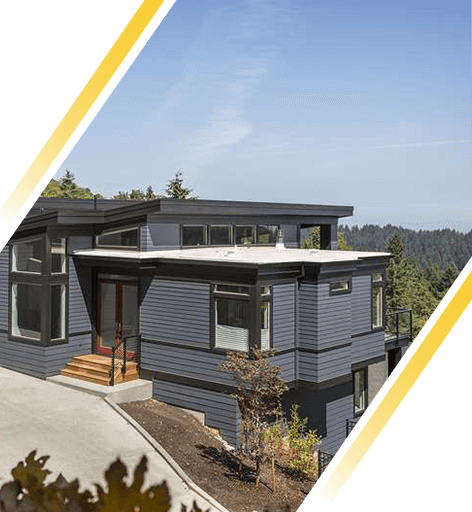 For Hillside Construction Services in Los Angeles
Lots around hilly areas provide a breathtaking view of mountains, lakes, or meadows and offer a lot of aesthetic advantages.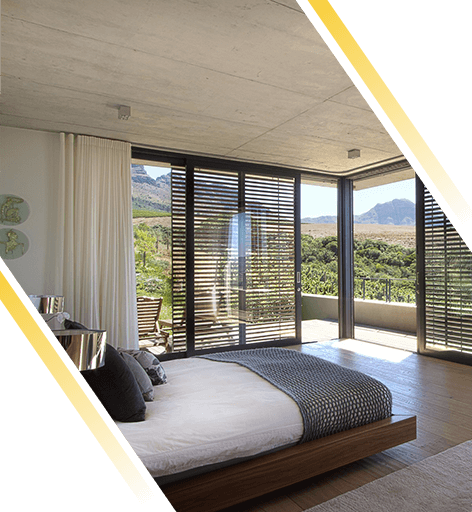 Hillside Room Addition
Building a room addition is an excellent way to add the much-needed space you need to your home. It, however, may require the existing foundations of your home to be strengthened to ensure that they can withstand the additional weight.
No matter whether you want to build a guest room or master bedroom in your home, we will determine what kind of addition will best fit your structure and bring your vision into reality.
Retaining Wall Construction
Building a retaining wall on the hillside is immensely important to stabilize the steep slopes around your property and prevent the erosion and movement of soil. Retaining walls can be built in various types and shapes, and determining the one that perfectly suits you is imperative.
We specialize in designing, engineering, and building all types of retaining structures, including caisson-mounted walls, sheet piling walls, gravity walls, and anchored retaining walls:
No matter why you want to install a retaining wall or what the topography of your land; we will create a structure that enhances the appeal of your landscape and the structure theme of your house.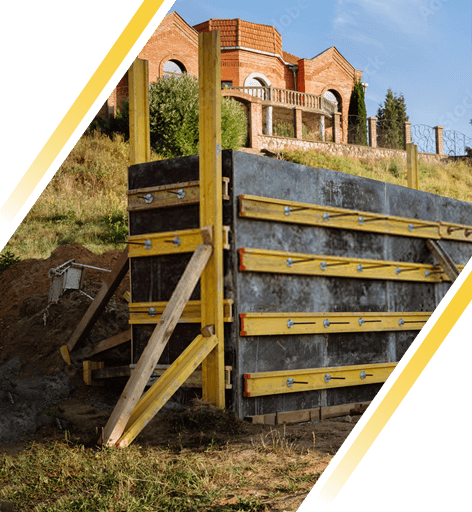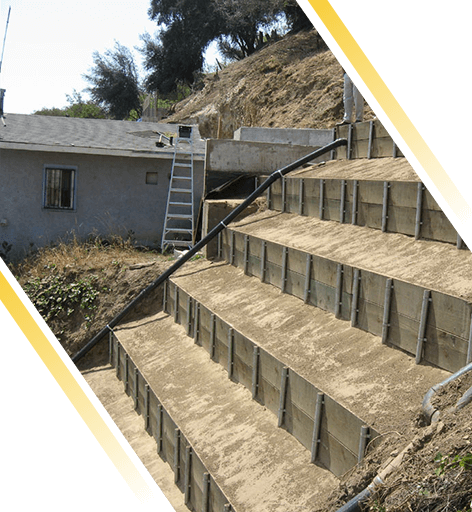 Hillside Foundation Repair Services
Over time, heavy rain, shifting soil, and other factors may harm the structural integrity of your hillside home. Repairing a damaged foundation is critical to prevent it from weakening further.
No matter whether your hillside property needs concrete reinforcement or earthquake retrofitting, we can devise an efficient and cost-effective solution and implement it quickly.
The range of our hillside foundation repair services includes;
Concrete Reinforcement
Earthquake Retrofitting
Landslide Remediation
Hillside Stabilization
House Bolting

Let CCS Inc be Your Hillside Construction Contractors
If you are planning a job that requires hillside construction or repair, do not look any further than us.
Reach out to us today to schedule a consultation with our experts.