Ever since California has eased the laws to tackle the shortage of affordable housing in the state, more and more homeowners are building ADUs to accommodate the needs of their growing family or generate a rental income.
However, for many, securing financing for the project remains the largest obstacle, considering the fact that the average cost of an ADU in Los Angeles can range from $100,000 and $300,000.
For those who do not have the capital to finance their ADU, leveraging the equity in their home is a simple and flexible solution.
A home equity loan uses a home as collateral, due to which requirements for these types of loan are relaxed and they have a lower interest rate than other types of financing.
Here is everything you should know before taking out a home equity loan to build an ADU on your property.
What is a Home Equity Loan?
A home equity loan lets homeowners borrow against the market value of their and receive a lump sum amount in turn. The loan is paid back in monthly installments, with most ranging from five to 20 years.
Both the monthly payments and interest rates are fixed in home equity loans, which ensures that the borrower has a predictable repayment schedule.
Ways to Use Your Home Equity to Build an ADU
There are several ways you can use the equity in your home to your advantage to financing your ADU, including;
Cash-Out Refinance
The cash-out refinance is the most popular way to pull cash out to build ADU if you have equity in your home to withdraw from. This type of loan replaces the current home mortgage and is often the most economical option when it comes to using the equity in your home to your advantage.
It will certainly result in an increased loan amount, however, building a secondary dwelling will help you add more value to your home.
Once your ADU project comes to life, it is a great idea to refinance it with a new rate and term loan product than a cash-out refinance while utilizing the value of your new dwelling for your new loan.
Since you receive the cash as a lump sum at closing when you choose this option, you will need to ensure that your project stays right on budget as you cannot go back to your lender and ask for more money.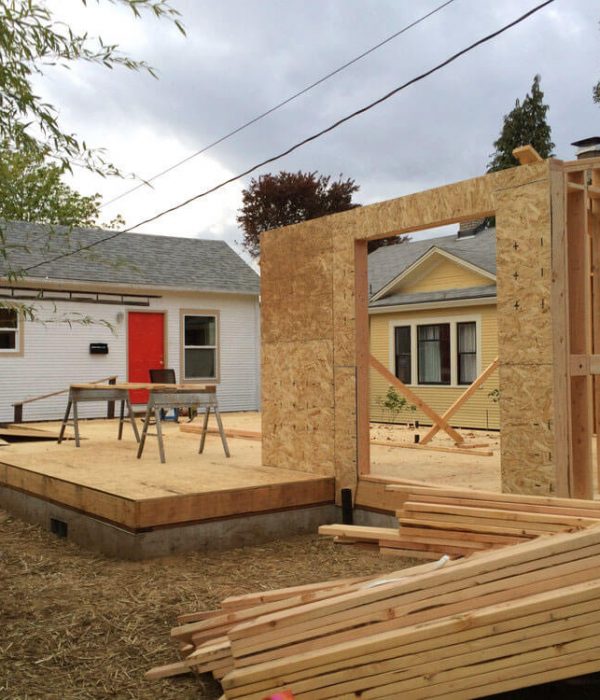 Home Equity Line of Credit (HELOC)
Home Equity Line of Credit is an excellent solution to pull a loan to create an ADU if you have enough equity in your home to withdraw from.
Like all other home equity loans, you should have enough equity that covers HELOC in addition to a plus a small buffer of equity. You won't have to borrow money and pay interest until you withdraw funds for your ADU project.
The interest rate of HELOCs is typically lower than most types of construction loans and you may end up paying even less if you had to pull cash out in remortgage instead.
Second Mortgage
A second mortgage is yet another excellent way to finance your ADU while using the equity of your home. The loan can be acquired from a bank or a private mortgage lender and both mortgages are paid at the same time.
You can choose to take out a second mortgage from the same company that issued your first mortgage or from a different lender. In the latter scenario, you will need permission from your first bank.
Not to mention, like other will other types of home equity loans, you will need a home to cover the costs that cover the balance besides a small buffer of extra home equity.
Final Words
If you have a steady source of income and you are quite confident that you can repay your loan, then home equity loans are a smart choice to secure the cash you need to finance your ADU.
There are different tradeoffs that you should consider when deciding whether to use a home equity loan and options you should go with to finance your ADU. Therefore, it is advisable to consult with a professional to make the right decision.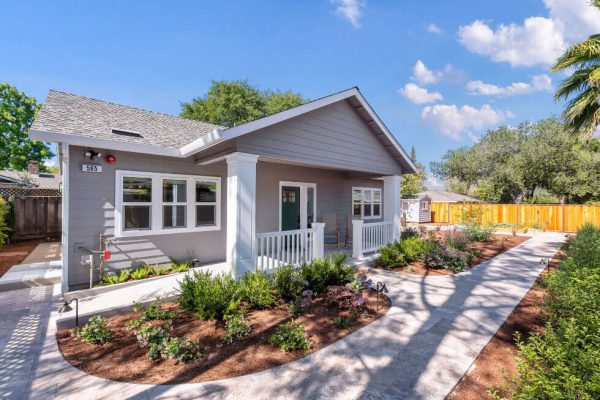 Plan, Finance and Build Your ADU with CCS Inc
For years, we at CCS Inc have been helping homeowners find perfect financing solutions for their ADU.
We will take into account the factors like the amount of equity you have available in your home, your household income, and creditworthiness, walk you through each of your options, and help you to choose what suits you best.
Call us today to discuss a possible solution to finance your ADU with one of our experts.