Whenever you are in need of ADU services here in Crest View, CCS Inc are the real professionals.
From ADU design processes, site preparations to the actual construction, our talented engineers will have you sorted out. Additionally, we take clients step by step on the ADUs legal requirements and permits by the local planning authorities. Because providing your as a client with convenient, reliable and affordable ADUs has always been our top priority.
To us, there is no such as too complex or simple ADU projects to handle because our design and building team is highly experienced in the ADUs building and construction services. So, if you are in need of constructing an ADU on your property, then CCS Inc in Crest View is your local ADU contractor.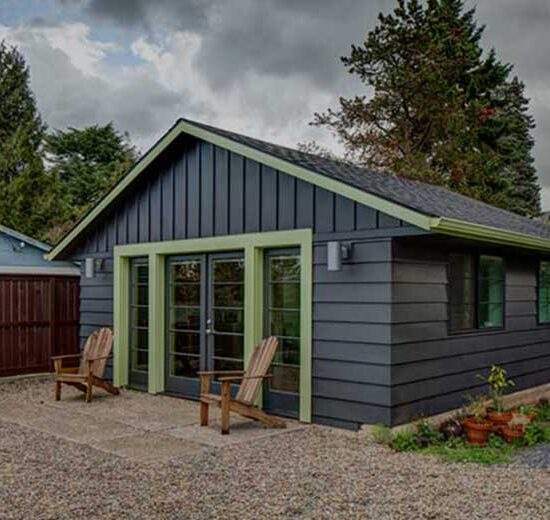 Why choose CCS Inc in Crest View?
At CCS Inc, we are all professionals and we handle all kinds of ADU projects whether complex or simple. Hundreds of Crest View residents have chosen CCS Inc as their most reliable and exceptional ADU construction services provider. We always engage our customers through the whole process, working together to transform their ADU ideas into reality.
Benefits of building an ADU in Crest View
Constructing an ADU on your property is a great decision and comes with countless benefits. An ADU will provide you with an excellent way to accommodate friends, and relatives most importantly, providing them with space and privacy. Also, you get the chance to earn passive income by renting it out on a monthly bases or short term. Additionally, an ADU elevates the resale value of your property as well as improving the aesthetics of the property compound.
Affordable ADU building services in Crest View
At CCS Inc, we love keeping our clients, therefore we will always charge fairly. We have no hidden charges, no additional costs and in case upfront payments are needed, we will notify our clients on time. Give us a call today and let us know what solution fits you right.
Fast and reliable ADU solutions
We take a lot of pride of having served countless Crest View customers with high-quality ADU constructions.
Here at CCS Inc in Crest View, we understand that unnecessary project delays are a no go. Therefore, we never delay ADU projects for no apparent reasons. Our company has the required expertise and industry-leading design and building tools and equipment. After all the project analysis and permits are done, we can get started immediately.
We provide experienced staff in Crest View
When it comes to designing and actual construction of ADUs, the experience is a necessity. For that matter, CCS Inc provides you with exceptionally experienced staff to handle all kinds of ADU projects. Whenever a customer consults our ADU services, we engage the experienced and professional staff right away. The experience enables us to put up outstanding ADU structures here in Crest View and behold.