Adding an ADU is an excellent way to utilize your existing lot to create extra living space to meet the needs of your growing family, generate a passive income, and add value to your property. ADU addition, however, is a complex and demanding project that requires extensive experience and expertise. Therefore, it is necessary to hire the right contractor that can convert your idea into a space of your dreams.
We at Construction Consulting Services Inc specialize in designing, navigating, and building all types of ADUs for the homeowners in Garden Grove. Whether you are considering adding a small guest house or granny flat or a second floor to your house, we can design and build an aesthetically pleasing, structurally sound, and fully functional unit tailored to your unique needs.
From designing floor plans to assisting you with city permitting, and guiding you in material selection to executing the actual construction, we work closely with you at every step of the way to make the entire experience simplified and hassle-free for you. Our experts use tested methods and the finest materials to maintain the highest quality standards in every ADU project to complete it on time and on budget in compliance with California building codes.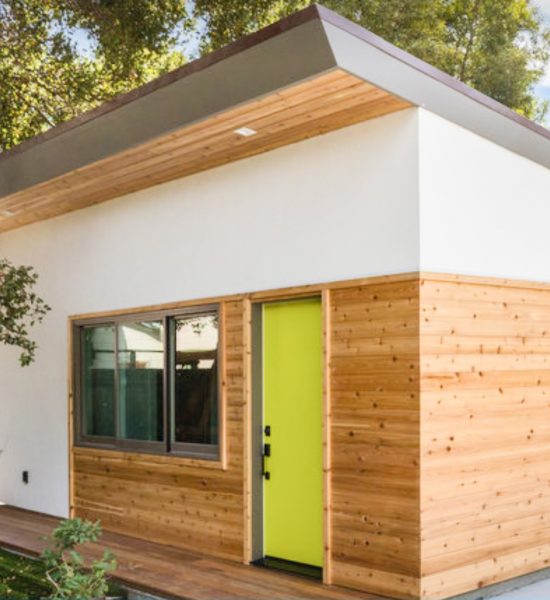 Garage Conversion Contractor in Garden Grove
Converting an existing garage is the easiest and least expensive way to add extra living space into your home. We at CCS Inc specialize in designing and building both single or double garage conversions.
Whether you want to convert your garage into a new TV room, kids' playroom, home office, bedroom, or gym, we will turn your idea into a new unit of your dreams while seamlessly incorporating all the features you aspire in it.
Granny Flat Builders in Garden Grove
Granny flat is a perfect way to utilize your use of your free backyard space to house your aging parents or generate rental income.We take great pride in being the top choice for the homeowners in Garden Grove for granny flat construction.
We will dedicate time to understand your idea and determine whether water, power, and sewer connections are easily accessible to your new unit. They then will craft all the aspects carefully and meticulously to construct a welcoming new home for your elderly relative or a tenant.
Garden Grove Second Story Addition
If you want to add extra livable space to your home without sacrificing your yard or external space, consider expanding your house upwards. With a proven track record of successfully adding second stories to all types of houses in Garden Grove, we are the right partner to choose for the project.
No matter what the size and style of your house, we carefully consider every single detail and work together with you to build a second floor that would look like it had always been part of the original structure.
Affordable Home Addition Contractor Garden Grove
Whether you want to expand your home horizontally or vertically, never entrust your project to just any contractor and turn to Construction Consulting Services Inc for an unparalleled quality at incredibly affordable rates.
Call us at (323) 405-8909 to discuss your unique ADU idea with our experts.