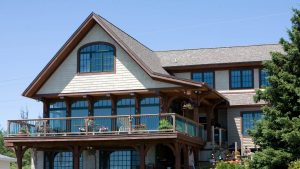 A second story addition or ADU means more space in your home. Which can capture better views while increasing property value. It is also a great approach when it comes to maximizing the square footage. Even to be able to relocating all the bedrooms on a single level.
Whereas ADU is not a new concept, navigating the permit and construction process can be a complex at times. This is especially for if you're aren't already well versed in the building code of Los Angeles, California. So you may require additional expertise in order to make the big decisions about your home or the property.
Are you considering an ADU second story addition? While this can be more disruptive compared to external additions. A second story addition also comes with greater financial and space saving benefits. It is also a perfect choice if you have limited space at your backyard. However, in this post, we will help you to evaluate your possibilities to build a second story addition.
Plan long-term
Before you even start planning the project, ask yourself how long you are planning to live in the same property. If you have no plans to move at all, then you can set aside some more budget. So you can make the project more time proof. Therefore, you can plan investing in durable and high quality materials for the second story addition.
Consider the possibilities of expanding your family or even accommodating your in-laws under the same roof. On the other hand, if you are planning to sell the property after the second floor addition, you may want to contact your contractor. An experienced second story addition contractor should advice you. Which could be how to make the most out of the total amount spent in building the additional space.
Will the existing foundation be appropriate for a second story?
You will need to consult an experienced architect and structural engineer. They will help in determining whether the existing home's foundation can support the weight of the second story. This includes checking the current building and construction codes to ensure compliance. The existing foundation might require some modifications. This in order to support the weight of second story addition. Also, in some cases, it might be necessary that you involve an architect for the improvement of the entire foundation.
Note that a weak foundation posses danger to your family, and this is not desirable at all.
Consider the expected project completion timeline and the potential disruption
Second story addition requires some time to complete the project. This is from the time taken to seek the approvals and permits, and the inspections requirements. From experience, the architectural planning requires up to 45 days to complete while the construction may go for up to four months depending on the size of the building. During this period, expect several disruptions.
It is advisable that you look for an alternative place where you can live. Other inconveniences include dust, and noise throughout the construction process. The construction may also affect the functionality of appliances including HVAC, household appliances and even electrical connections. Therefore, have plans for an alternative dwelling place for the period when the construction will be taking place.
Employ experienced personnel
To ensure work-effective solutions when putting up an ADU second story addition, it is advisable that you work with experienced contractors near you. consider reaching out to a trusted contractor for assistance. This helps in ensuring timely project completion and use of the right quality of materials for a long lasting curb appeal.
Talk to CCS INC for ADU second story addition. We provide expert advice and professional assistance when putting up an ADU and second story additions.