Adding an Accessory dwelling unit (ADU) in a great way to utilize the available space to create extra living space for your family or tenants, and increase the value of your property.  Designing and building a new unit, however, is a complex process that requires a decent amount of time and money. Planning for this project correctly will help you save your resources and help you make the most out of your investment.
A well-drawn and well-drafted floor plan, like any other type of constructions, is an important tool for ADUs and provides a road map to the success of the project.At Construction Consulting Services, we draft easy to read, clear, and concise floor plans.to help our clients obtain permits and get contractor bids for their projects.
A place is not merely a structure. it is a living, breathing element that resides in a larger environment, and must exist in a community and improve the experience of those who use it – as well of those who never will. Below is a description of our design team and services.
ADU Drafting Services in Los Angeles
We have a team of highly skilled and well-versed structural engineers, drafters, and designers who can provide you with the necessary assistance in sketching your ADU vision, and providing you with ideas on the best designs possible.No matter you want your new unit to fit into the existing design of your house or build an all-new design based on your personal taste and style, they can figure out a perfect solution.
They help you determine what type of ADU will best suit your needs, budget, and lifestyle and navigate all of the options and possibilities to develop an individualized ADU plan for you in compliance with the California building codes.
How We Plan a Perfect ADU Floor Plan?
Our ADU drafting, planning, and design project consists of the following phases.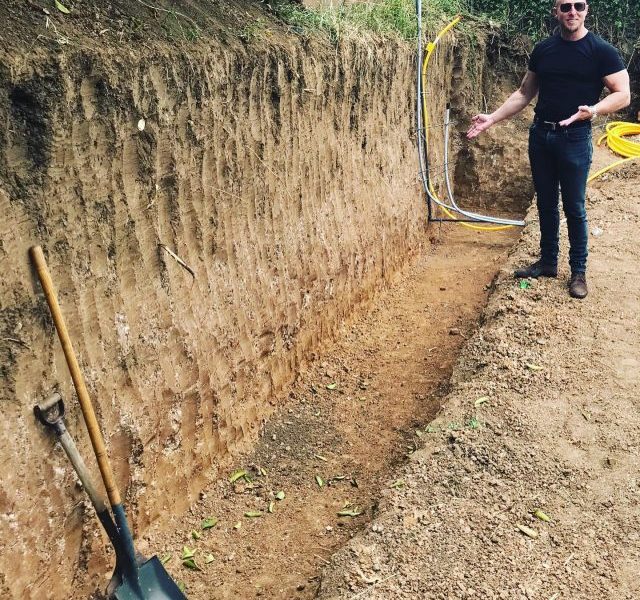 SITE VISIT
It all begins with a complimentary visit to your property by our experts. During this phase, we will determine whether your lot is eligible to have an ADU in accordance with the local building standards. If it is so, they will sit down with you to understand the layout, style, and features you desire in your new structure.
DESIGN
During this phase, we will work closely and take into consideration all the relevant factors to draft a plan for your ADU. The plan will depict all the details on and under the floor, including lighting, sewerage, piping, and plumbing systems.
CONSTRUCTION DOCUMENTATION
Once the design is approved by you, we will proceed into the construction documents phase. Our structural engineers will develop a structural system for your ADU plan and work on other details that could potentially make an impact on the cost and timeline of construction before finalizing the draft.
CITY PERMITTING
Upon your approval, we will submit the design plan to the Building Department for a permit. We will remain available for follow-ups on any questions or plan reviews from the concerned authorities.
POPULAR ADU FLOOR PLANS
We offer a wide variety of ADU floor plans and finish options to let you customize new unit.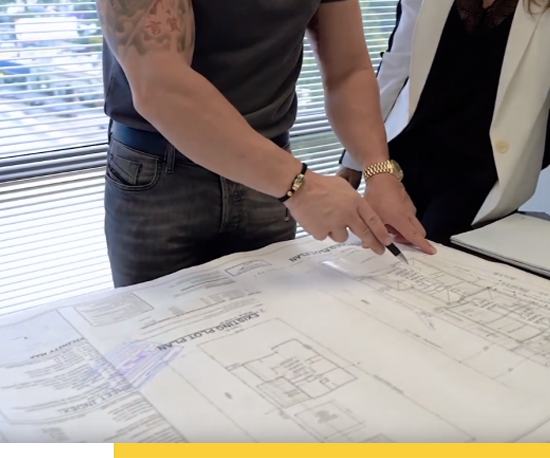 GARAGE CONVERSION: 400 Sqft - 500 Sqft
A garage conversion is the quickest and cheapest way to create a new space like a living room, an extra bedroom, as the roof, walls, and foundations are already in place. The building cost of this ADU is minimal when the garage has an electricity connection and has easy access to the sewer system.
ATTACHED ADU: 150 Sqft -1200 Sqft
An attached ADU unit is connected to the main structure of the home and typically shares the electrical system and the main sewer line with it. Over the garage and basement apartments are some examples of such types of ADUs.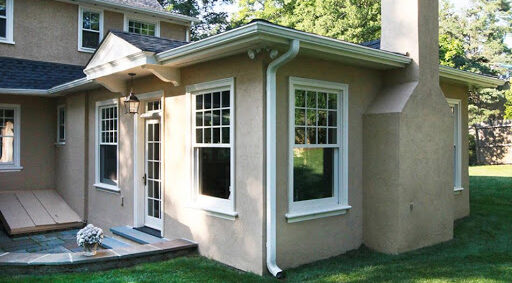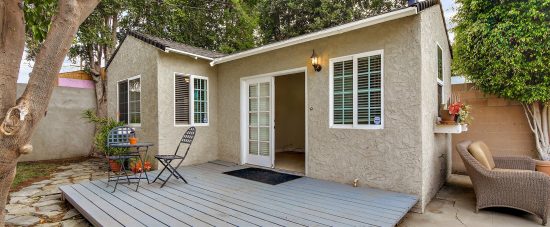 DETACHED UNIT: 350 Sqft - 1200 Sqft
A detached ADU is a second dwelling that is both physical and functionally separate from the main structure. Depending on your municipality and the size of your existing lot, you can build a detached ADU of up to 1,200 SF. A detached ADU may have its own address and utility connections.
JUNIOR ADU: 150 Sqft - 500 Sqft
A Junior Accessory Dwelling Unit (JADU) is a small unit that is created through the conversion of an existing bedroom in a single-family dwelling. This ADU type does not require a dedicated bathroom.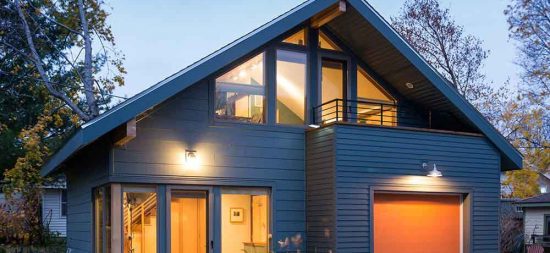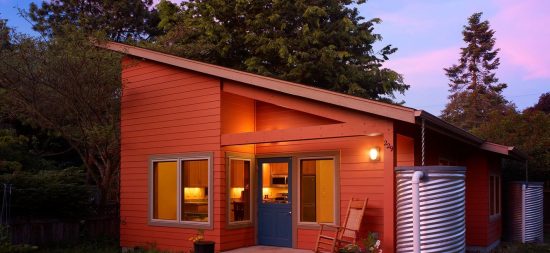 LET US ACTUALIZE YOUR ADU DREAM:
No matter what your ADU projections and dreams are, you can count on Construction Consulting Services to bring them into life.
When you trust us, you can rest assured knowing that you will be working with industry experts who will go to extreme lengths to draft an ideal ADU that will meet your requirements.