Building an Accessory Dwelling Unit (ADU) is a great way to generate rental income, increase property value, and get affordable housing. Ever since Senate Bill 1069 has been passed to declare these secondary units legal, more and more homeowners in the greater Los Angeles area have been benefiting from it to expand their housing options. Garage conversion has emerged as the most popular type of expansions in the city for being a flexible and relatively low-cost option as compared to other ADUs.
However, many homeowners do not obtain the required approvals and building permit prior to converting their garage into a living space and that unpermitted construction often does not meet city building codes and regulations. Such illegal conversions can create serious health and safety issues for the occupants, increase the risk of significant liability on damages from an accidental fire starting from it, and may lead to disclosure issues upon selling the house. As illegal conversions or additions not considered as part of the existing residence, they offer no added equity to the value of the property. In recent months, city building authorities have launched a crackdown on unpermitted expansions, specifically on those illegally converted garages, to ensure the health and safety of the occupants.
CONTACT CCS INC FOR LEGALIZING THE ADU / GARAGE CONVERSION / BEDROOMS / UNWARRANTED BONUS ROOMS
How to Permit My Illegal Garage Conversion in Los Angeles
As a homeowner, you have two options to choose from with your unpermitted garage conversion or addition.
(1) Demo and restore your house to its original condition (in some cases)
(2) Go through the required process of legalizing your ADU
Since converting a garage into a living space is an expensive endeavor, the probability is high that you will opt to go with the latter option. Legalizing unpermitted units as ADUs can be done in Single Family properties and Multi-Family properties alike. There are a number of factors involved in order to meet the city's building and safety standards to get your unpermitted construction work legalized. You will need the following steps to obtain a post construction permit for your illegal garage conversion Los Angeles.
Help in Legalizing an Unpermitted Garage Conversion / ADU
Legalizing your unpermitted construction work is a comprehensive and exhausting process; therefore, it is advisable to find a professional to help you through it. Being the leading design-build company in Los Angeles, we at Construction Consulting Services have the right knowledge to find the best way to permit and legalize any type of unpermitted expansion. No matter what type of unpermitted dwelling unit you are looking to get up to the code, we will go hand-in-hand with you at each step of the way to make the entire process as hassle-free for you as possible. Reach out to us at (323) 405-8909 to learn more about the process of getting a post-construction ADU permit or schedule an appointment with our ADU experts.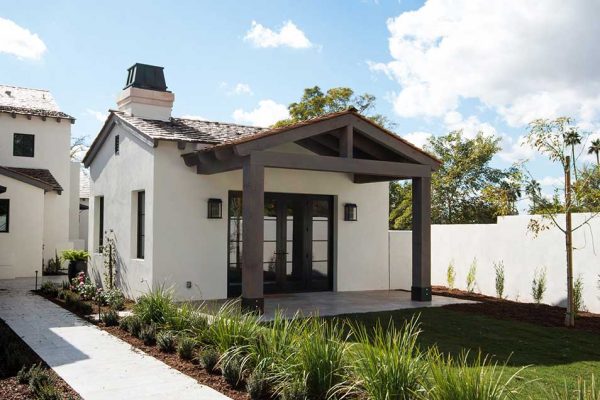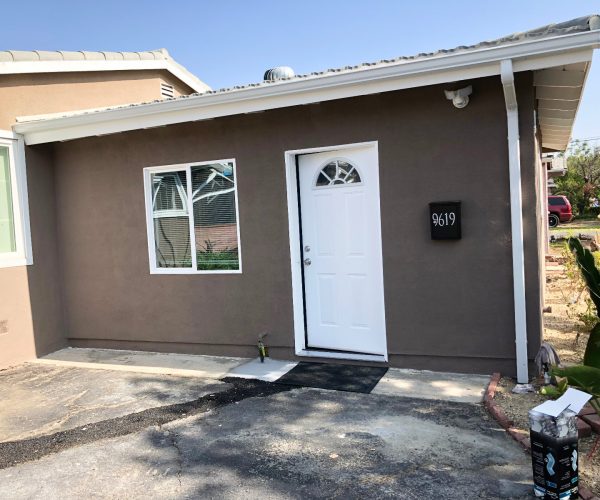 ADU Amnesty Program
In order to meet the growing crises of affordable housing in the state, California offers an amnesty program to encourage the homeowners to legalize qualifying unpermitted secondary units.
Eligible Properties for ADU Amnesty
Take into account the following eligibility requirements applying for an ADU amnesty.
The ADU was constructed or converted before December 31, 2019.
An occupant currently lives in the ADU.
There is no permit application in progress to legalize the unpermitted unit.