ADUs are a hot item in California. Los Angeles is no exception. The popularity of these secondary dwellings is driven by their potential to address housing shortages, provide additional income streams, and accommodate changing lifestyles.
In an interview with the Los Angeles Times recently, the CEO of Construction Consulting Services Denny Shuster shared his knowledge and expert insights about the ADUs that aim to help homeowners make better decisions about them.
The Future of Prefab ADUs
Recent years have seen a new trend that allows ADUs to be built in a factory. Many homeowners see them as a quicker and relatively cheaper alternative to their stick-build counterparts.
Danny was not convinced with the long-term upkeep and value of a prefab and said there is a long way to go before they get widespread acceptance.
"Prefabs are relatively new," Danny said.
"We don't know what [a prefab ADU] is going to look like in 30 years, but we do know what a stick-built will look like in 30 years…. We know because we have history. We just don't cost, and how to manage the problems that invariably crop up.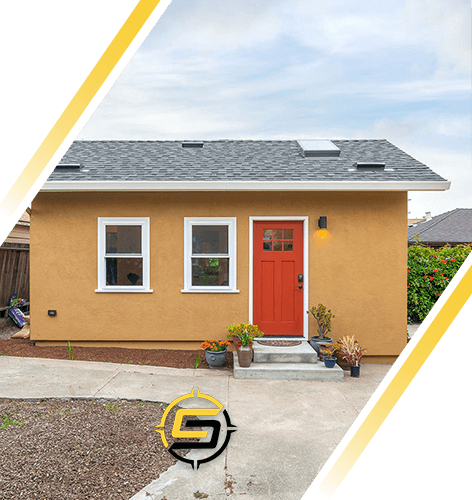 The Challenge of Financing ADUs
While ADU laws have been eased, finding financing remains to be the biggest hurdle for most people aspiring to build an ADU. With the price of the new construction ADUs rising from $100,000 to $350,000, homeowners who do not have cash or enough home equity find it hard to secure funding for their ADU project.
The drastic rise in ADU costs is attributed to the sudden spike in interest rates during the last couple of years.
Despite financial barricades, Danny urged homeowners not to give up hope.
"It is considerably more difficult to get financing now than it was before interest rates jumped, Danny said. "There are still programs out there; they're just not as affordable. The money is not as cheap."
The Dilemma of Illegal ADUs
Despite crackdowns against illegal construction by the authorities in recent years, many homeowners still snub the permitting process due to the costs and amount of paperwork in it.
Whether done intentionally or unintentionally, unpermitted dwelling units often cost heavily to the homeowners.
For instance, a person who spent $200,000 building ADU with another company was not able to obtain a certificate of occupancy from the city authorities before he moved to CCS.  Though Shuster was impressed with the work done, he found that no permits were ever applied. As a results, an additional $25,000 were required to demolish parts of the structure to have the work reinspected and rebuilt.
"That's more common than I'd like to admit," Danny said.
Danny urged the homeowners to demand the prospective contractors with a demonstrable portfolio and urge them to take them to the actual job sites.
"If they talk to a company that says, 'Look, we don't offer that,' or, 'We don't have any available to show you,' that's a red flag," Danny said.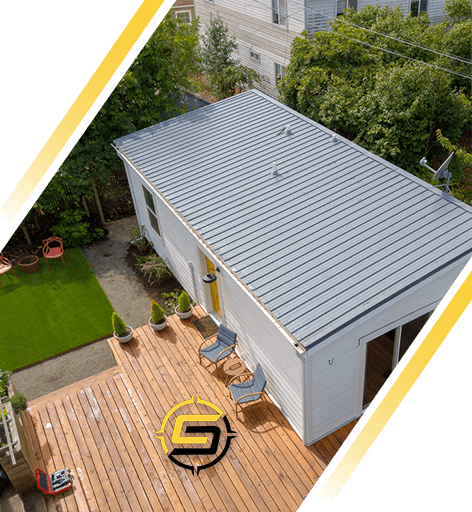 Misleading Representations and Contradictory Facts about ADU Costs
The rise in interest has also led to misleading representations about ADUs. Inaccurate cost expectations, unrealistic timelines, lack of design realism and limited disclosure of challenges are some of the key issues that occur due to misleading representations.
A homeowner in Los Angeles had a horrible experience working with an amateur ADU representative and his project ran into several problems. Subsequently, he required a new contractor to get a project back on track.
Danny emphasized on the essence of working with the right representative for their ADU project.
"You don't shop around for a price. "You don't shop around for a bargain. You don't shop around for whoever can finish it the fastest. You literally shop around for the right rep from the right company," Danny asserted.
Danny urged the homeowners to have realistic cost expectations on their ADU project and advised them to wary of representatives who promise quality work at extremely low prices.
"There are reps that you can get that you would know right away, they're there for the bottom line," Danny stated.
Let CCS Build Your Dream ADU
No matter what type of ADU you are planning to build, you can rely on us to bring your idea to life.
From conceptualization to construction, we handle every step of the way to create a dwelling unit that enhances your lifestyle and adds value to your property.
Reach out to us today to schedule a consultation and embark on the journey to your dream ADU.