Ever since California has relaxed zoning regulations to combat the shortage of affordable housing in the state, an increased number of homeowners in the state are maximizing and optimizing their existing living spaces, and now it is your turn. Building an ADU, however, can be a comprehensive and complex endeavor. No matter what type of additional unit you have envisioned, you will need to obtain a permit for it from the local department of building and safety before breaking ground.
The process of obtaining a permit, however, can be perplexing, frustrating, and exhausting for many homeowners. Therefore, it is advisable to seek the stewardship of an ADU expert who can guide you through the process.
Los Angeles Permit Expediting Experts
We, at Construction Consulting Services specialize in handling plans and permits approvals for all types of ADUs in the greater Los Angeles area. Being an uncontested design-build firm in town, we stay on top of the state's latest ADU laws and codes and know exactly what it takes to get an ADU permit processed, approved right on time, and within budget. From sketching out the floor plans to drafting construction documents and application submission to any plan reviews, we work breathlessly with our clients until a permit for their ADU is issued.
CCS Inc Is a One-Stop Permitting And Can Help You With Any Permit Need Including:
ADU Permit
Multi Family ADU Permit
Junior ADU Permit
Garage Conversion Permit (Convert garage to living space / convert garage to ADU)
Legalize Unpermitted ADU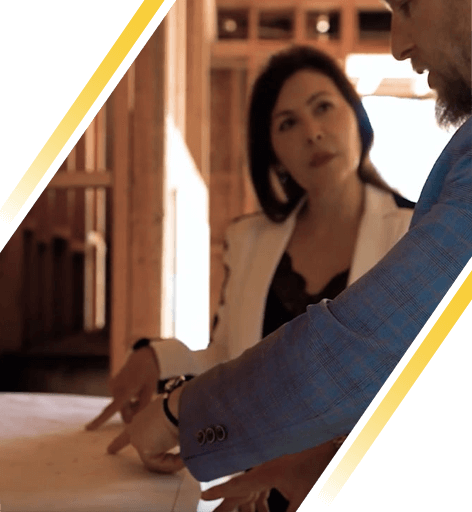 ADU Permit in
Los Angeles
The 2020 California State Laws for building an ADU in Los Angeles are as follows: 
Attached ADUs
An Attached ADUs must comply with the following requirements
Detached ADU
A Detached ADU must comply with the following requirements
Additional Requirements to Homologate an ADU in
Los Angeles
Both attached and detached units must also comply with the following accessory unit rules and regulations.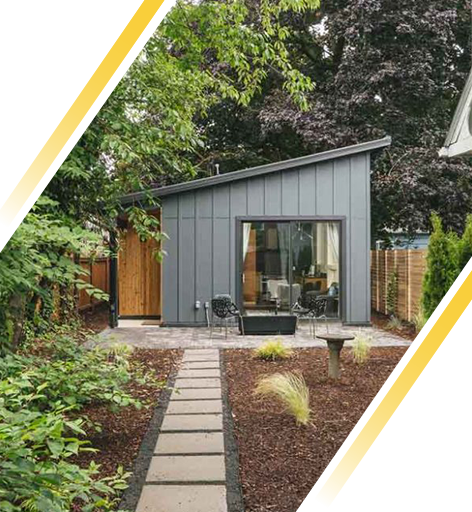 Legalize My Unpermitted ADU
If your ADU was built without the required inspection and permits, it is advisable to apply for its reprieve and legalization to make sure to eliminate worries about a code enforcement action against you. At CCS, we provide end-to-end assistance to our clients to streamline the process of obtaining a post construction ADU permit. Whether you want to legalize your illegal ADU in a duplex or ADU in a triplex, we will work with you to find the best way possible to get it up to the code.
ADU Amnesty Program
Fortunately, the state of California offers an amnesty program to endorse the legalization of qualifying unpermitted secondary dwellings.
Our Process to Design & Permit Your ADU
Here is how we help you in designing a floor plan and permit your ADU.
Use our estimates form to send us the most important details about your ADU project and get for free the estimated costs for your ADU.
FREQUENTLY ASKED QUESTIONS
CCS INC
How Much Does It Cost to Ratify an Illegal ADU in Los Angeles?
The cost of legalizing an ADU in Los Angeles depends largely on its type and the extent of work needed to be done. We highly recommend you to obtain quotes for the process from an experienced ADU contractor like us.
How Much Does an ADU Design and Permit Cost in Los Angeles?
Depending on the size and complexity of the project, the cost to design and obtain the permit for your ADU can be anywhere from $1,200 and $11,000.
How Long Does It Take to Approve an ADU License in Los Angeles?
The process of issuance of an ADU permit usually requires two to four months.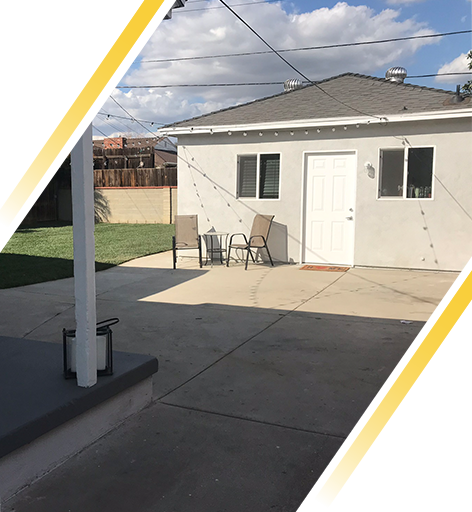 Let Us Navigate the Process of Permitting Your ADU
Whether you want to obtain a permit for your new ADU construction or legalize your existing unpermitted dwelling, let CCS Inc navigate the process for you. Our journey with our clients does not end with the issuance of a permit. We will build your ADU from the ground up exactly the way you have visualized and will be available to assist you through post-construction inspections until you obtain a certificate of occupancy. Call us at (323) 405-8909 to learn more about the process of obtaining an ADU or schedule an appointment with our experts.