The state of California is leaving no stone unturned to cope with the crises of affordable housing and homelessness.
In the latest development, the state's Senate passed two new bills to eliminate single-family zoning, paving the way for homeowners to build more than one housing unit on lots that were designed for one home only
The first, Senate Bill 9 (SB 9), allows to build up to four units on a particular single-residence lot in urban areas and urban clusters.
The second, Senate Bill (SB 10), has enabled denser development near mass transit corridors, like train lines and bus terminals, job-rich areas, as well as urban infill parcels.
What Does SB 9 State?
SB 9 allows the property owners of lots currently zoned only for single-family housing to subdivide it into two and create three more units on them.
Following the new legislation, the homeowners can create a duplex on each of their subdivided lots.
Previously, up to three units –the main house, a full-size ADU, and a junior ADU – were allowed to be built on a single-residence lot.
However, the local government will still regulate the standard and appearance of the new units and has the authority to veto any development if they believe that it can pose a threat to the health and safety of the occupants.
SB 9 does not restrict the building of single-family homes but provides homeowners an opportunity to build more houses on their land or sell their property to someone who is willing to do so.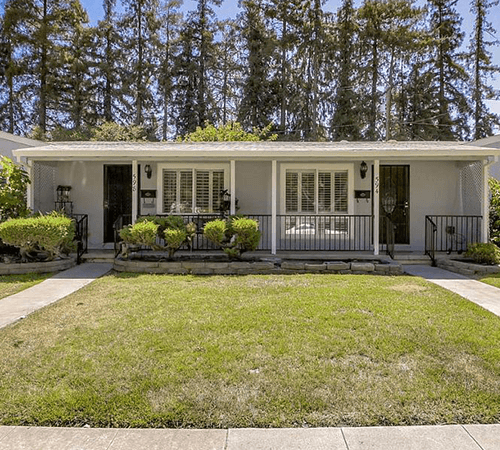 Limitations
SB 9 has imposed some limitations to preserve rental and low-income housing, prevent displacement of existing tenants and ensure that the cities have control over building design standards. They include;
The units that were constructed and occupied by a tenant within the last three years cannot be demolished or altered.
Units that are built as a result of these changes cannot be offered for short-term rentals.
Anyone who is looking to subdivide a lot should be able to stay in one of the new units for a minimum of three years.
Each of the units subdivided lots has to be at least 1,200 sqft and mandating that one parcel should not be smaller than 40 percent of the original size of the lot.
New units can be at least 800 sqft without the restriction of being connected or adjacent to each other.
Exemptions
Sites that are specifically exempt from SB 9 include properties located in Historic Preservation Overlay Zones (HPOZs), farms, wetlands, and areas that are at high risk of fire or prone to flooding.
What Does SB 10 State?
SB 10, meanwhile, is starkly different from SB 9. It does not mandate any changes in the use of local land but allows the cities to rezone neighborhoods served by public transit, or lots zoned only for single-family homes.
Following the changes, the local governments can approve small apartment buildings with up to ten units, along with four detached ADUs.
Though the local governments already have the authority to approve such changes in their zoning, however, the process is subject to consideration under the California Environmental Quality Act (CEQA) that usually takes several months.
Such changes will not require a CEQA review after the passage of SB 10. However, undertaking more than one new project in a new zone will still require approval from the local government.
The local authorities will decide whether or not the new development adopts new zoning rules under the environmental law. Even if it does, each unit will need to undergo the normal approval process.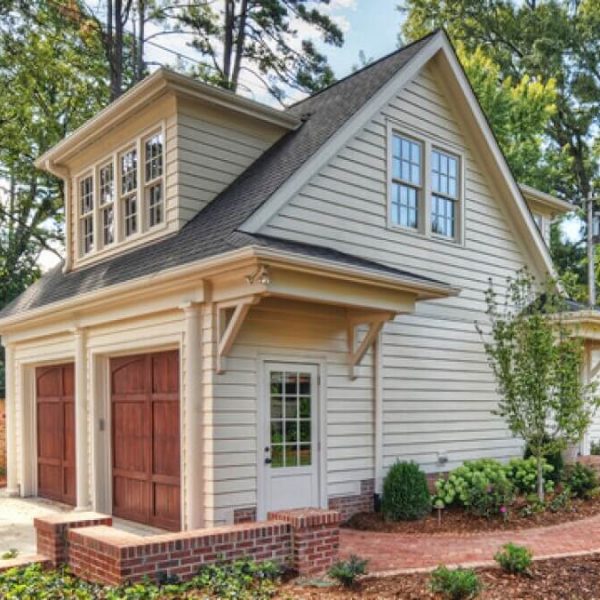 It's the End to Single-Family Zoning – Building an ADU in Los Angeles is Now Easier than Ever!
The new laws will be a landmark development in the state's urgent quest for more affordable urban housing.
According to a recent study conducted by Terner Center for Housing at UC Berkeley projects, more than 714,000 new units are expected to be built statewide over the next few years as a result of these changes.
Among the top beneficiaries will be the city of Los Angeles, where around 127,000 units are on the cards.
ADUs have already been on the rise in the city over the last few years as the homeowners see it as an affordable way to maximize their housing or generate a passive rental income.
Hire CCS Inc to Build Your Dream ADU
As the latest changes have further pushed the barriers away for the construction of ADUs, there has never been a better time to build an additional unit on your property. CCS Inc can assess your property for SB9 / SB10 benefits free of charge.
For years, we at CCS Inc have been helping homeowners to bring their dream ADU into a reality.
Reach out to us today to learn more about ADUs or schedule a consultation with our experts.