Building an Accessory Dwelling Unit (ADU) is becoming an extremely popular way to create additional space for family.
Members or attract a tenant to generate extra income while maintaining a degree of independence.
The article sheds light on how investing in an ADU can be advantageous for you in various ways.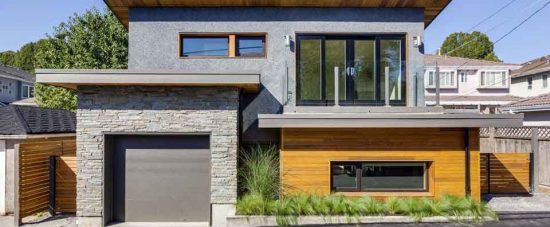 An Additional Source of Income:
One of the most popular reasons behind investing in an accessory dwelling unit is that it allows you to lessen your financial burden by generating additional income without purchasing another home or investing in a multifamily property. A right structure, equipped with a bedroom, kitchen, and living space, can be compared to most apartments and rented out according to the current market in your area.
An Excellent Real Estate Investment:
It is no secret that purchasing additional land, building a new structure, or investing in an existing property, whether to rent out or for personal reasons can be incredibly costly and complicated. ADUs give you the benefits of investing in real estate, without experiencing that disadvantages that often go hand in hand with real estate investments.
No Need to Purchase Land If You Already Own It:
Land purchases can be quite complex and costly. Finding the right piece of land can extend your plans to create a rental property by a few months. Investing in ADU saves you from the hassle of buying land and the associated difficulties such as grading, connecting to water or drilling a well, adding a septic system and similar others. Because the dwelling is located on your own land, you'll have minimal hassle and cost.
Additional Living Space for an Affordable Cost:
Another excellent reason you invest in ADU is that it offers space comparable to most condos and apartments, but for a much lower cost. This allows you to make a lesser initial investment or get more bang for your real estate investing buck. It's possible to design and build an ADU, add upgraded features, including parking, materials and amenities, and still pay less than you have to do going some other route.
For those who want to care for an ageing family member and let them age in place, ADUs offer proximity and privacy to the rest of the family. These separate units offer all the privacy of an apartment and all the proximity of living side by side with your dear ones.
Separate Address and Utility Connections
Last but not least, you can have a unique address and separate meters for utilities like water, sewer, gas and electric for a detached unit, which means you can have more than one home in the same lot.
Let Us Convert Your Extra Space To ADU
No matter why you need to build an additional living space to your property, Construction Consulting Services is the company you can rely on.
We will handle your ADU project from conception to completion with utmost professionalism and dedication to build a structurally sound and fully-functional unit that will serve the intended purpose for many years to come.
While COVID-19 has changed many things around us, our commitment to serving our clients in their hour of need remains intact. This is why our experts stand readily available even during the crises to listen to your ADU idea and bring it to life.