Los Angeles building laws require permits to be obtained for all types of major constructions in the city. Detached garages are no exception.
Since the detached garages are built away from the rest of the house, they are a perfect solution for the homeowners who have long and narrow parking area. Many homeowners bypass the permitting process due to costs or exhaustive paperwork before building these structures
Like any other unpermitted construction, if discovered, detached garages may lead to penalties and hefty fines significantly more than the cost of the permit that should've been obtained before the beginning of construction.
Even if the detached garage was built by the previous owners, you would be responsible for getting it legalized, particularly when you decide to sell the house. Additionally, you may not get the true market value for your home because buyers usually ask for a discount that can be much deeper than the anticipated cost to remediate it. Attempting to sell the home as-is can put you at serious risk of a lawsuit.
Therefore, it is important to bring your unpermitted structure into compliance with the building code standards sooner rather than later.
How to Legalize Your Unpermitted Detached Garage?
There are three possible solutions to fixing your unpermitted construction.
1. Obtain a Retroactive Building Permit
To retain your garage and ensure that it meets the safety standards, you will need to obtain a retroactive building permit for it.
Getting the structure permitted after the fact will require you to apply for inspection and seek ratification from the building department.
A city inspector will visit your property to make sure the garage was built correctly and may ask for necessary remedial work to bring to the code.
The steps involved in obtaining a retroactive building permit include; 
· Meeting with the Planning Department
· Hiring an Architect or Designer to Draw Plans
· Submitting Documents for Design Review
· Scheduling Initial Inspection
· Remedial Work & Final Inspection
Learn about the complete process of obtaining a retroactive permit for your unpermitted construction here.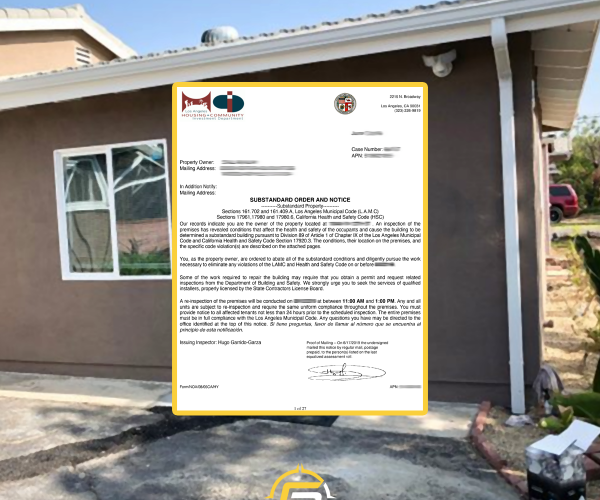 2. Convert the Garage into an ADU
Converting your unpermitted detached garage into an ADU is an excellent way to formalize it while adding more livable square footage to your house and increasing its value.
However, since your garage was not designed and built to live in, alterations or repairs may be required to make it livable.
Before you embark on the conversion, you will need to obtain a permit from the building department to ensure that your new living space complies with zoning laws and building codes.
This step-by-step guide explains the permit requirements and the process of converting a garage into an ADU.
3. Demolish the Garage
Last and certainly the least-liked solution to demolish your unpermitted detached garage and restore your house to its original state by first obtaining a demolition permit. However, destroying the structure will also result in a loss of the money spent on building the structure and you will end up without the parking space you need.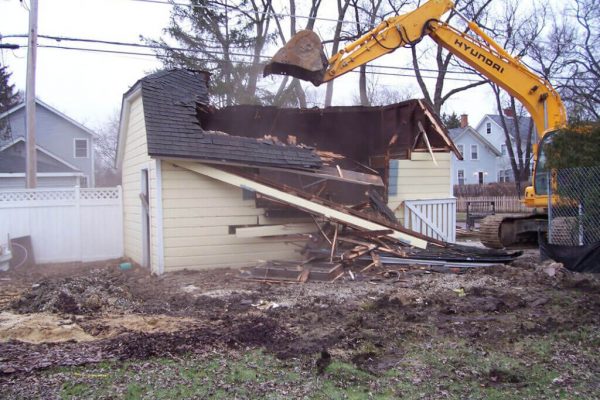 Let Us Formalize Your Unpermitted Detached Garage
No matter whether you want to obtain a retroactive building permit for your unpermitted detached garage or transform it into an ADU, we can be of your assistance.
Reach out to us today to find the most practical and least economical solution to legalize it.