Growing family requiring more space in the existing home or need for rental income are all pushing the movement to build guest houses. Until recently, home owners in Los Angeles were often unable to build a guesthouse on their properties due to zoning laws and regulations. Thanks to recently updated regulations in California, many of them can now legally create additional living spaces on their property. However, they still have to contact licensed professionals to secure building permits and work within the limitations set for guest houses.
From accessory dwelling unit (ADU) to granny flats to backyard cottage, the guest house goes by many names because of their multipurpose use, which is perhaps one of the biggest benefits of building one. ADUs not only provide an easy source of additional income for homeowners but also low-cost housing for tenants. They also add manageable density to single-family areas where new apartment complexes would be difficult to build.
If you are looking to build a guest house or an accessory dwelling unit on your R-1 lot, read this carefully before you go ahead with your plans.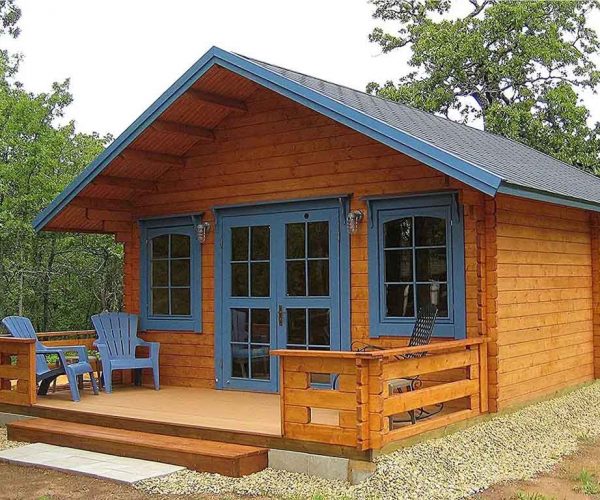 Why build a Guest House or ADU on your property?
Homeowners are excited about recent changes in regulations but why? The answer may be lying in their ability to add living space to their existing property in an easy manner which can be used for various purposes.
Prior to this change in regulations, additional space could only be created by building another story which was not only costly and time-consuming but also often required significant changes to the existing layout of the home. Building an ADU not only relieves home owners from many of these problems and brings in tons of flexibility in uses.
What Kind of Guest Houses are There?
There are two options to build a guest house in your existing property. You can build an independent unit in the backyard or can convert an existing garage into a guest house. Converting a garage has significant cost advantages as the basic structure already exists. Average sized garages often occupy 300-400 square feet which makes enough space for a 'studio' apartment with both a kitchen and a bathroom.
Building an independent unit however provides tons of flexibility and can take many forms but can't go higher than two stories, with a maximum height of 25'. However, it must be in rear of the lot and is limited to 1200sf.
Who Can Build an ADU?
The city of Los Angeles has allowed building guest houses on almost all the residentially zoned properties with already existing home.
While converting an existing garage into a guest house, two spots need to be maintained for the existing residence which can be side-by-side or even tandem.
The new unattached guest house building must be at least 10' away from the existing house and garage and at least 5' from both the rear and side property lines. A garage converted into a living space, however, is exempt from meeting these setback requirements.
There are no parking requirements for the properties falling within one-half mile of a public transit.
What is the Process of Building a Guest House?
The process usually starts with the homeowner discussing the project with a certified and experienced contractor and providing some insights about the lot size, existing structure, design requirements and budget in hand.
Once both the parties have agreed to the basics, an architect or plan designer is looped-in to prepare the plans. After plans are finalized and approved by owner, the contractor will submit a detailed quotation. After work agreement is signed, contractor will submit the plans to the building department for final approval before commencing the project.
 How Much Does it Cost?
Cost of building a guest house varies greatly based on the lot size and construction options selected. As noted, the most convenient and cost-effective option is to convert an existing garage into a marvelous studio apartment. The cost of garage conversion can range from $60,000-$100,000 depending on the design requirements.
Similarly, cost to build independent guest house unit will also vary significantly based on size, location, number of stories, and ease of access but will generally range from $100,000-$398,000.
Hiring CCS Inc for Guest House Building
CCS Inc is a design to build company serving the greater Los Angeles area for decades. With our in-house design team and dependable construction division, our company effectively presents guest house ideas that fit to your needs and executes the construction as illustrated in the floor plans.