Accessory dwelling units (ADUs) have become very popular in California as a means of adding the extra livable space for family members, generating a rental income, and increasing the value of the property.
The state's 2020 housing laws have paved the way for increased development of ADUs in order to cope with the crises of affordable housing. This is why more and more homeowners in the city of Los Angeles are looking to expand their housing options by building these additional units.
Adding an ADU, however, is a complex endeavor that requires floor plan, permits, and budget, for the construction to begin. Therefore, the project requires the knowledge and expertise of professional contractors from start to finish.
Regardless of the reason you want to build an ADU, determining the cost is the first and foremost step when conducting your due diligence for the project.
Here is all the necessary information you need to know before you proceed with your ADU project.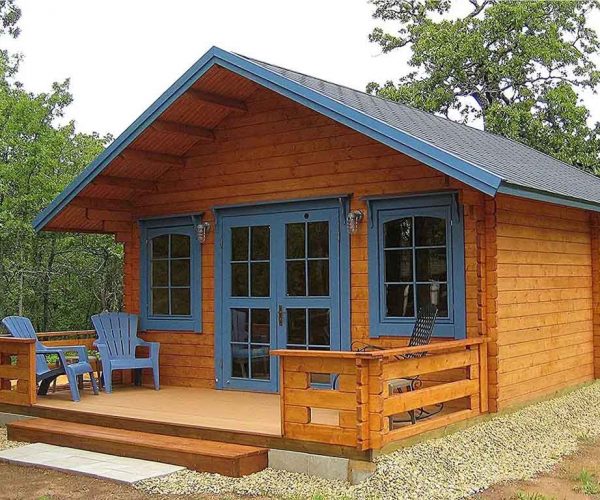 How Much Does an ADU Permit Cost in Los Angeles?
The cost of permits is evaluated by taking into account the estimated value of construction to be done and the number of square feet you want to add to your property. Therefore, it varies from project to project.
The cost of the ADU permit is typically included in the cost of design.
How Much Does It Cost to Design an ADU in Los Angeles?
Designing your ADU is the most critical phase of the process. Without a precise and complete design, the cost of building can drastically increase. Therefore, it is recommended to hire a professional draftsman or architect to design your ADU.
Experienced and skilled ADU designers can leverage their knowledge and expertise to convert even the smallest space into an aesthetically pleasing and fully functional living area.
The cost to design and obtain permits for your ADU in Los Angeles can be anywhere from $1,200 and $11,000.
How Much It Cost to Build an ADU in Los Angeles?
The cost of building an ADU may widely vary depending on a number of factors, including the type of structure, the size of the addition, how you design the space, the amenities you want to incorporate, the quality of materials you choose, your design choices about finishes and fixtures, and the contractor you hire to build it. Therefore, it is hard to predict the exact price for the construction of your new unit.
You can expect to spend somewhere between $70,000 to $320,000 for your new custom-build ADU.
How Much Does a Garage Conversion Cost?
A garage conversion is the least expensive way to create new space like a bedroom, a new TV room, kids' playroom, bedroom, home office, or gym in your house since the walls, roof, and foundations are already in place. The building cost of this ADU is minimum when the garage has an electrical connection and an easy-to-access sewer system.
For a quality garage conversion that gives you an ADU with a kitchen and bath, you can expect to spend anywhere between $100,000 and $120,000.
How Much Does It Cost to Build an Attached ADU?
An attached ADU is connected to the primary home, and it typically shares the electrical and plumbing system with it. For a 500sqft attached ADU that features two bedrooms and one bathroom, you are likely to spend anywhere between 60,000$ to 200,000$.
How Much Does It Cost to Build a Detached ADU?
Since a detached unit is both physical and functionally separate from the primary structure, it requires separate utility connections and a plumbing system and is, therefore, the most expensive type of ADU.
The building cost of a 1200sqft detached ADU that features two bedrooms and two bathrooms can be anywhere from 240,000$ to 480,000$.
Let Us Design and Build Your Dream ADU.
For years, we at Construction Consulting Services have been helping homeowners in the greater Los Angeles area like you in bringing their ADU dreams to life.
Whether you want to expand your home vertically or horizontally, call at (323) 405-8909 to get the estimated cost of your project or schedule a consultation with us.
From designing floor plans to helping you in obtaining city permitting and assisting you in material selection to executing the actual construction, we will work side by side with you to translate your vision into a comfortable and luxurious ADU that you will enjoy for many, many years to come.