CCS Inc is a leading ADU contractor & company in Los Angeles and specializes in providing professional construction and management solutions. Through construction advisory and management solutions, we help you ensure compliance when construction an ADU. Therefore, we have a team of experienced building and construction experts who handle the complete process. This covers building code violations helping customers who have received the notice to comply from the LAHD or by LADBS.
We have over 30 years of experience and have helped residential and commercial property owners with a smooth building investment. We have a multidisciplinary approach when it comes to executing ADU projects and home renovations. For example, we can also help you with room additions and garage conversions in Los Angeles.
CCS Inc comprises of well-rounded construction consultants who have a good understanding of the dynamic risks that rock the construction industry. We remain focused on ensuring the construction processes are effective and efficient while providing professional project management. We present to you a comprehensive experience in the building and construction sector, hence helping to further the success of your project.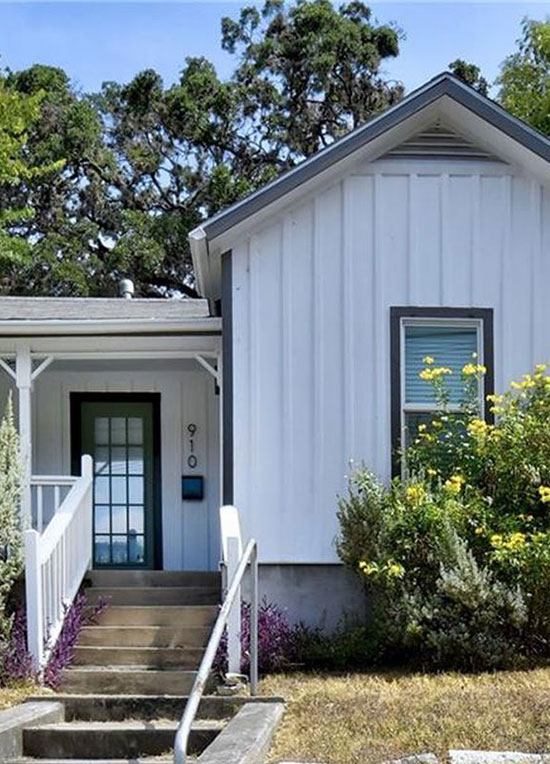 Speedy resolution in case of code violation
When facing code enforcement violations, CCS Inc will move in with speed and provide you quick resolution. Therefore, if you are facing code enforcement violation and do not know where to start of what to do, talk to CCS Inc. We assist our clients to avoid or resolve any problems relating to the building and safety department.
For the years that we have been in service, we have helped our customers solve any complex issues that risk stoppage of the project. Do not let a code violation stress you giving you tiresome experiences. Let CCS Inc do what we do best, and provide you a fast breakthrough. We understand the LAHD procedures having helped landlords through the compliance.
Our experience and comprehensive knowledge enable us to achieve results in a quick and efficient manner. Therefore, our experienced consultants will help to save time, reduce the stress and other resources, ensuring compliance with building code.
Los Angeles Construction project design and planning
For professional design and planning of your construction project, talk to CCS Inc. we strive to provide our customers high-quality advise from the planning, inspection and through project completion and handover. We adhere to strict deadlines while ensuring that we provide proper attention to customer's requirements.
At CCS Inc, we work with experienced experts who have a great mastery of the processes involved in every construction type. Therefore, we provide great art and technique ensuring your building and constructing project proceeds to the next level.
We have a vast of experience relating to the environment. Therefore, we provide environmental friendly design and planning for every project that we are hired. At CCS Inc, we provide Los Angeles clients with interior design, graphic design, pre-construction planning, and programming.
Professional construction management in Los Angeles
We are a leading construction consultation and management consultants serving commercial and residential customers in Los Angeles. Our experts provide complete project management ensuring that you are able to meet the deadlines while saving money.
Looking for someone with attention of quality control and compliance guidelines when constructing a commercial or residential property? Then CCS Inc is the partner to trust.
We have the experience of working with the leading property developers, contractors, as well as investors and homeowners. Throughout, we have experienced great success and performed well in matters requiring owner representation, avoidance of disputes, quality assessments, and so much more.
Los Angeles Building Compliance
At CCS Inc, our building compliance department will help residential and commercial property developers through the building compliance process. Therefore, in the case of reports of unlicensed contractors or unsafe properties, we shall investigate the claims and provide a report in good time. We also help contractors when it comes to demonstration of compliance with a range of environmental standards.
At CCS Inc, we are committed to providing our customers a budget-friendly building consultation. We ensure a smart approach while delivering a reduced working cost for every project that we are part of. CCS Inc provides end-to-end solutions ensuring that our clients enjoy peace of mind. Call us today for ADU contractor and other construction services in Los Angeles.